Dear pilots,
Thanks for reading this post, there we have released 2 type exclusive things at market.
Hope you like it.
The first one is BB4831 - 2170 Li-on 4800MAH 3S 11.1V XT60
It's more like one mini power tank.
What we did and make it special?
1, Pleastic Injection molding: in order to make it looks good and set Buzzer at right situation we made one gap for it.
2, Low Voltage Alert: It's different with Protection Board what's we used at A2641 which is for DJI FPV Goggles, when the voltage low to around 12v that lead protection board cut off power directly, it's a nightmare for us when we flying you know. Our new Low Voltage Alert will not let it happen, it's like one alarm just remaind you it's time flying back. It will not cut any power.
3, Voltage LED Indicator: You can see the capcaity situation any time you want just need click the switch (Yellow Point) of it. More intuitive to know its situation.
The second one is SS-EXT-16 Super Soft Power Supply Cable
It transform XT60 to DC5521, xt60 connector is special re-designed also, more bigger and stronger.
We tried 5 type materials of wire just want make it more soft. Finally we choose Nylon weaving thread, the best combine with Silicone wire.
#24 Silicone wire is avaliable load voltage 600 and current 2a.
Let's see what can them do,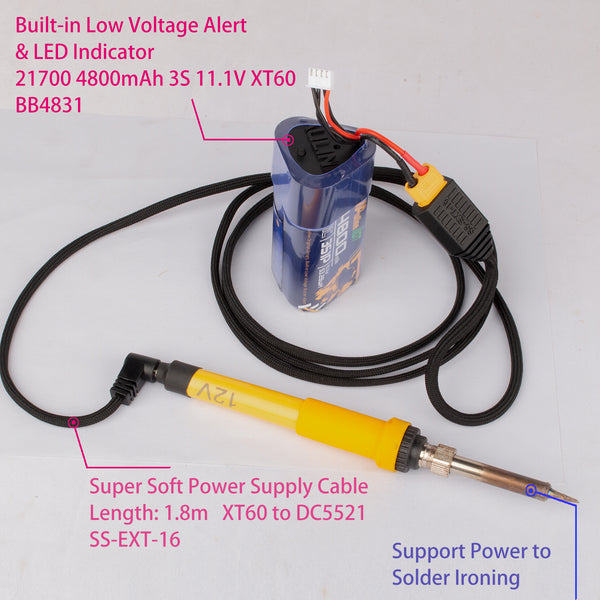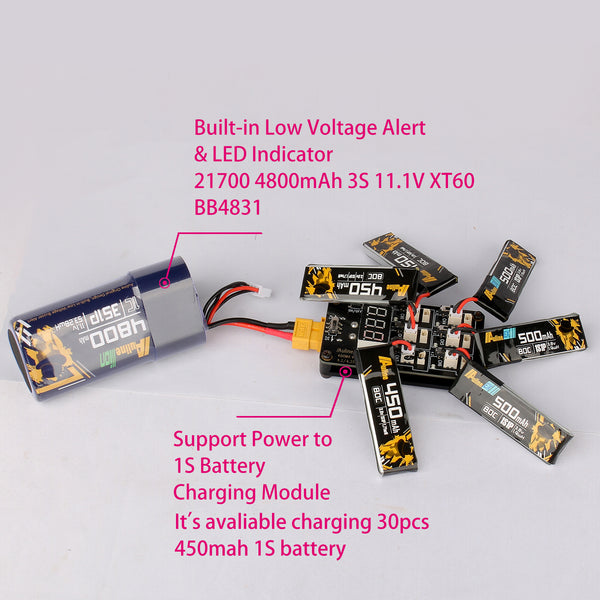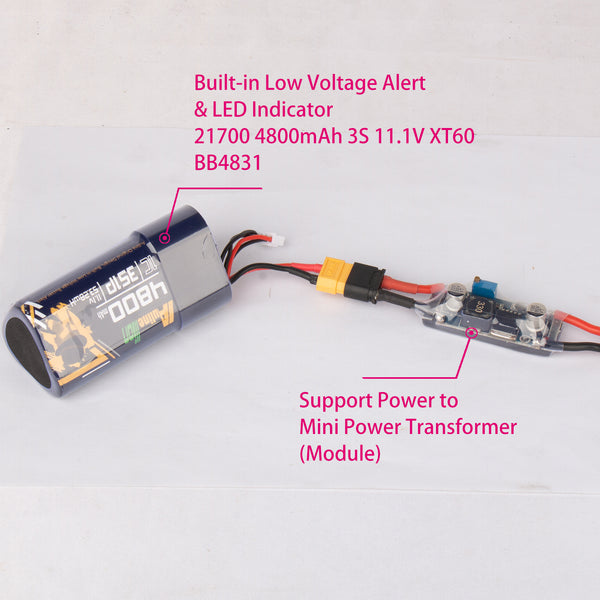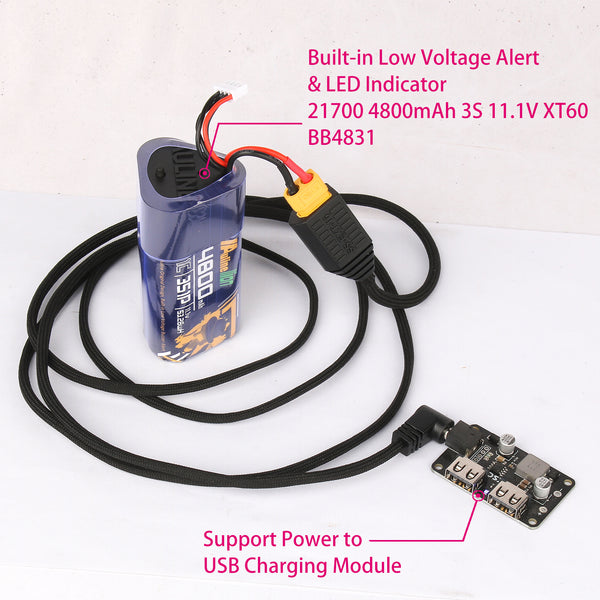 Hope you will like it,
Have a good day.
Auline Team